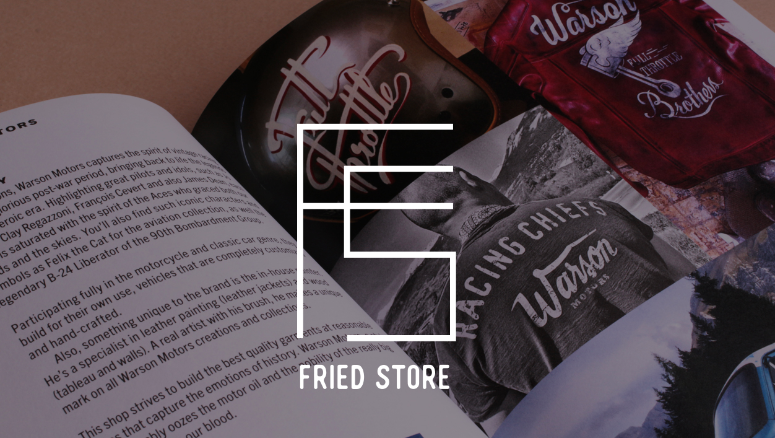 "Fried Store" Our story
"프라이드 스토어"는 패션, 그래픽 아트를 전공한 CD들이 모여만든 "아트살롱"의 PB 셀렉트샵 & 브랜드입니다. 다양한 카테고리의 레어한 아이템들을 수집하고 재미나고 특별한 제품들을 웰-메이드하여 판매하는 온라인 셀렉트샵 입니다.
"프라이드 스토어"는 제주도를 기반으로 더 열린 생각과 영감으로 다양하게 표현하며, 제품을 디자인하고, 다양한 브랜드를 셀렉하려고 합니다.
제주의 기반으로 업사이클링, 노트레쉬 제품들은 만들어 일상생활에 사용할 수 있으며, 최대한 버려지지 않는 디자인을 하려고 합니다.
또한, 다양한 라이프스타일, 캠핑, 리빙, 의류, 악세서리등 리미티드 에디션 부터, 자체제작 아이템, 의류, 아티스트 콜라보제품등 다양한 GOODS / STUFF / DESIGN ITEMS / GARMENTS / ACC 등을 만나실수 있습니다.
"Fried Store" is a PB select shop & brand of "Art Salon", a collection of CDs majoring in fashion and graphic arts. It is an online select shop that collects rare items of various categories and sells well-made fun and special products.
"Fried Store" is based on Jeju Island, expressing variously with more open thoughts and inspiration, designing products, and trying to select various brands.
Based on Jeju, upcycling and no trash products are made and can be used in everyday life, and we are trying to design a design that is not thrown away as much as possible.
In addition, you can meet various GOODS / STUFF / DESIGN ITEMS / GARMENTS / ACC, from limited editions such as various lifestyles, camping, living, clothing, and accessories, to self-made items, clothing, and artist collaboration products.
-Fried Store-